Before and After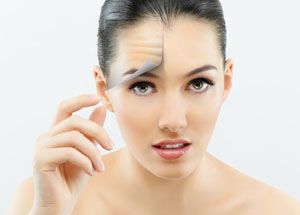 The NEWA® Skin Rejuvenation system works!!
You are guarenteed see results after just a few weeks of continuous treatment. Many users noticed results after just one treatment*!
The Newa Skin Rejuvenation system has helped users with the overall appearance of their skin, helping them look and feel younger. Satisfied customers have also noticed improvements on their skin from acne scars, sun spots and other facial imperfections. The safe and reliable technology of the Newa system has made for great results and happy customers!
The innovative NEWA Skin Rejuvenation System has advanced technology that will improve the look of your skin. The NEWA Device is designed to transform your skin for a more flawless, radiant and youthful look.
The NEWA system has been proven to make users all of the world feel and look younger, while improving confidence. Besides the more youthful, rejuvenated skin, many users also noticed reduced visibility in the damages to their skin caused by sun exposure and the environment. NEWA technology has even been proven to make an improvement on acne, acne scars, and other facial imperfections.
The NEWA can be used in the comfort of your own home - no need to book an expensive appointment at a clinic, spa or opt for surgery. The NEWA 3DEEP technology is safe, painless, and provides professional results in just a few weeks.
The NEWA uses 3DEEP technology that uses radiofrequency-based energies to send radiowaves deep into the 3 layers of the skin (epidermis, dermis, and hypodermis) to achieve more youthful looking skin. The 3DEEP technology is safe, pain-free, and effective; using the NEWA Skin Rejuvenation system allows you to avoid procedures that can be harmful to your skin.
Most people found that the NEWA helped their skin look younger, firmer and more vibrant in just one month! It will make you feel beautiful, refreshed, and more confident.
Not convinced? Take a look at these NEWA before and after pictures documenting actual results from some of our satisfied customers after using the Newa Skin Rejuvenation System.
*Disclaimer: Individual results may vary.
The NEWA® Skin Rejuvenation system is doctor reccomended
"We have been working with professional devices using 3DEEP technology for years, it is one of the most effective and comfortable (for patients) technologies for wrinkle reduction. NEWA is a novel and effective at home device for visible wrinkle reduction and skin tightening. We recommend it to all of our patients looking for great at home results."
- Dr. Neil S. Sadick, M.D., Department of Dermatology, Medical College Cornell University, New York, NY, FAAD, FAACS, FACP, FACPH, Board Certified Dernatologist & Cosmetic Surgeon
How does NEWA reduce wrinkles and rejuvenate the skin?
NEWA's unique, patented 3DEEP technology delivers controlled energy 3 layers deep into your skin, without any pain or risk, reactivating your natural collagen production and restoring the skin's natural support. This results in a clinically proven increase in skin collagen content and proven wrinkle reduction, skin tightening and lifting.
4 minutes is all it takes!
Simply apply the specially formulated NEWA activator gel onto the device, and apply to the selected area in a gentle circular motion. It is recommended to preform treatments 3-5 times a week for a period of 1 month. After the end of the first month, continue maintenance treatments twice a week.
Age 58
-
2 months after initial treatment plan
Age 70
-
After one month of treatment
Age 42
-
2 months after initial treatment plan Improvement in crow feet lines
Age 44
-
One month follow up after initial treatment plan
Age 36
-
After one month of treatment
Age 58
-
2 months after initial treatment plan Improvement in mouth and marionette lines
*Disclaimer: Individual results may vary.